IMG Worlds Tickets: A Comprehensive Review and Why It's a Must-Visit Attraction in Dubai.
IMG Worlds Tickets: A Comprehensive Review and Why It's a Must-Visit Attraction in Dubai.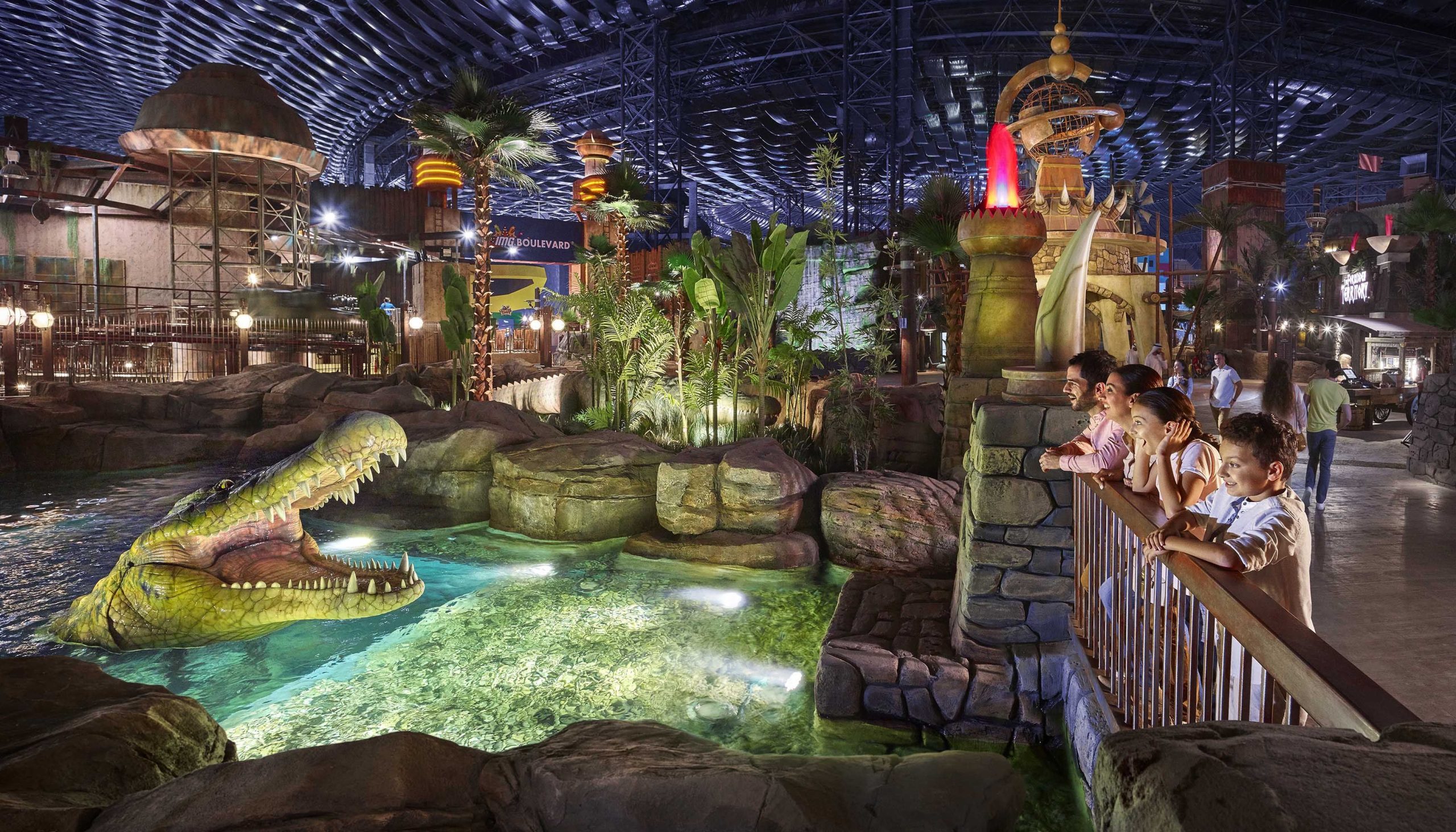 If you're seeking an unforgettable adventure in the vibrant city of Dubai, then IMG Worlds of Adventure is an absolute must-visit! This sprawling indoor amusement park promises non-stop fun and thrills for all ages. From heart-pounding rides to beloved characters and captivating entertainment, IMG Worlds has something for everyone. Let's dive into this comprehensive review of IMG Worlds tickets and discover why it's a top attraction in Dubai.
1. The World's Largest Indoor Theme Park
IMG Worlds of Adventure holds the prestigious title of being the world's largest indoor theme park. Covering an astonishing 1.5 million square feet, this marvel of engineering offers an incredible array of attractions under one roof. Whether it's the blazing heat of summer or a rare rainy day in Dubai, IMG Worlds guarantees an unbeatable and comfortable amusement experience.
2. Thrilling Rides that Leave You Breathless
Thrill-seekers, buckle up! IMG Worlds boasts an impressive collection of adrenaline-pumping rides that will have your heart racing and your screams echoing through the park. From the hair-raising Velociraptor roller coaster to the gravity-defying Predator, each ride is meticulously designed to deliver excitement at its best.
3. Family-Friendly Fun
IMG Worlds is not just for daredevils; it's perfect for families too! The park is divided into zones, and one of them is dedicated entirely to younger visitors. The Cartoon Network Zone is a delight for kids, where they can meet their favorite characters like Ben 10 and The Powerpuff Girls. Get ready for smiles, laughter, and cherished memories with your loved ones.
4. Meet and Greet with Beloved Characters
Imagine coming face-to-face with your beloved superheroes and cartoon characters! At IMG Worlds, this dream becomes a reality. From Spider-Man to the Avengers, and from Gumball to Darwin, you can meet, greet, and even snap pictures with your childhood idols. It's an experience that will leave you feeling star-struck and giddy with excitement.
5. Immerse Yourself in the Marvel and Cartoon Network Universes
Step into the shoes of your favorite superheroes as IMG Worlds offers an immersive experience like no other. The Marvel and Cartoon Network zones are intricately designed, creating an atmosphere that transports you straight into the worlds of these iconic franchises. Unleash your inner hero and make memories that will last a lifetime.
Read more here 
6. Dine and Delight
Exploring IMG Worlds can work up an appetite, and fear not, for the park has an array of dining options to satisfy every craving. From fast-food favorites to international cuisines, you'll find a plethora of delicious treats to indulge in. Relish the unique dining experience amidst the vibrant ambiance of the park.
7. Retail Therapy
Looking for souvenirs or mementos to cherish your unforgettable day at IMG Worlds? The park has numerous retail outlets where you can find a wide range of merchandise, including toys, apparel, and collectibles. These make for perfect reminders of the magical time you spent at the park.
8. Avoiding the Queues: Express Passes
Given the popularity of IMG Worlds, the park can get crowded, especially during peak times. But don't fret; you can make the most of your visit by purchasing express passes. These handy tickets allow you to skip the regular queues and enjoy more rides and attractions in less time. They're a great investment for maximizing your adventure.
Conclusion
IMG Worlds of Adventure stands out as a world-class amusement park that deserves a spot on your Dubai itinerary. From thrilling rides to beloved characters, it offers an all-encompassing experience that caters to everyone's preferences. So, grab your IMG Worlds tickets and embark on a journey filled with joy, laughter, and cherished memories in the heart of Dubai. It's a must-visit attraction that promises an exhilarating and unforgettable time for all.
About Author 
Meet Rabia Rasheed, a passionate writer who loves to share her knowledge and experience about travel. She is associated with DSK Travels LLC, a leading travel agency. So, if you're planning your next adventure, be sure to follow Rabia's articles for expert advice and inspiration. Whether you're looking for the best destinations to visit, insider tips on saving money while traveling, or planning your dream trip, Rabia's articles are a must-read for anyone who loves to explore the world. So be sure to follow her articles for expert advice and inspiration!