Digital Bus Kiosks: Example of Innovative Design and Technology
Example of Innovative Design and Technology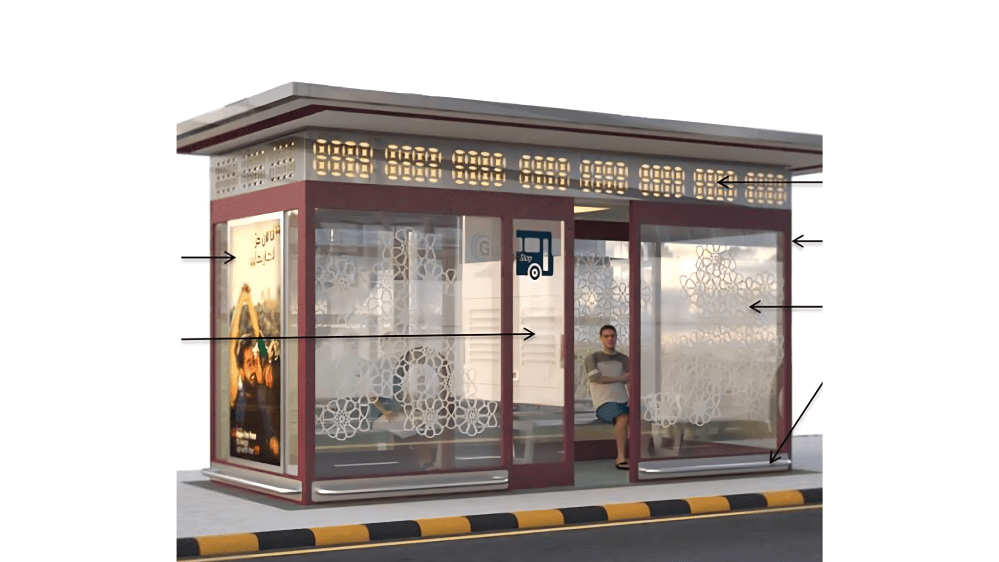 Digital bus kiosks provide passengers with a shelter to stand in. At the same time, they wait for their buses to arrive, with the added benefit of integrating technologies that provide additional information and other digital services. They are one of the components of a smart city that aims to improve urban mobility, communication, and sustainability. They provide shelter from weather conditions like sunlight, wind, and rain, act as digital billboards where companies can advertise, and the proceeds can go towards city development, allow customers to buy bus tickets, and help save electricity by using solar power. 
Features of Digital Bus Kiosks
Digital bus kiosks have various features that make them attractive and useful for passengers and operators. Some of these features are:
Live Tracking
Live tracking of the real-time locations of buses is an amenity that passengers highly appreciate. This feature lets them know how long they need to wait and can also be used to learn about delays and cancellations of buses. This information helps passengers plan their day better, improving their quality of life. Customers are informed about how long they must wait and if they need to look for alternative transportation.
Self-Service Kiosks
Digital bus kiosks can operate as outlets for passengers to perform many tasks like buying and printing bus tickets, accessing WiFi, and charging phones and tablets. They can provide many services to increase passengers' convenience and make their wait times more productive. The digital nature of these services means no human employee is required to interact with passengers. All functions are digital and performed by a computer, removing human error and increasing efficiency considerably.
Eco-Friendly
Digital bus kiosks are designed considering the importance of being sustainable and environmentally friendly. Many kiosks are made from recycled materials and powered by solar panels, and the digital aspect removes the requirement for paper, which helps save trees. Some kiosks include bicycle racks, recyclable waste bins, and rainwater collectors to improve the city's sustainability.
Interactive Touchscreens
While digital bus kiosks offer many different digital services, being able to easily and intuitively interact with the system to access them is important for large-scale adoption. For this reason, kiosks are built with touchscreens that allow passengers to navigate to their desired menus and options seamlessly. The layouts are simple and easy to use, and customers can learn to use the system without much effort.
Smart Sensors
Some digital bus kiosks come equipped with smart sensors constantly collecting and analysing local weather information. Meteorological centres can use them as data gathering points to find the temperature, humidity, wind speeds, sunlight intensity, and other data. The kiosks can also collect other information like traffic flow, crowd density, pollution levels, noise levels, and air quality, which can improve city planning.
Digital Billboards
Digital bus shelters can act as digital billboards for companies to advertise and generate revenue for the city. The revenue generated can then be used to create more bus kiosks or spent on other projects to improve the city. They can also display news and weather forecasts to citizens and act as warning systems during emergencies. Digital billboards can be updated quickly and easily without changing traditional content.
Conclusion
Digital kiosks are a must-have for a city that cares about the environment and wants to provide its citizens with the best quality of life. These kiosks shelter passengers from the weather and provide important services to help them plan their day out. Passengers can track the location of their buses in real-time, learn about delays and cancellations, charge their electronic devices, and access WiFi while waiting for their buses. 
City officials can also use kiosks to broadcast warnings during emergencies and collect weather, traffic, and pollution data to make better policies. Having digital bus kiosks is a visual confirmation that the city is technologically smart, cares about its citizens, and wants to protect the environment.