Brand Consulting: Key to Activating Business Growth and Success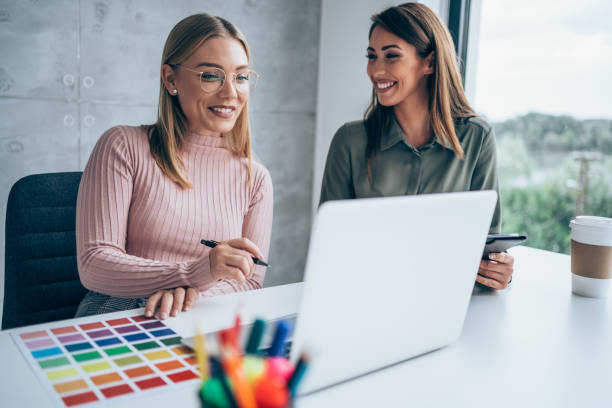 Over time, the global market has become immensely crowded and competitive, and it is a need for every organisation to stand out. But how can you make your mark? Every day, producers see a lot of different brands that provide the same service and product they are selling. In this case, you need brand loyalty to stand out. 
Brand loyalty can be increased by creating higher brand awareness, ultimately boosting your business's success and growth. To make this possible, you can take help from an expert brand consultant that will understand every aspect of your business. That includes your industry, competitors, and audience and provides an effective solution for making your brand iconic. 
Brand Consulting 
Brand advisory or consulting is a service that gives your business the strategic direction and guidance it needs. Brand advisory typically involves audience research and competitive analysis to provide your business with a strategic roadmap. That roadmap will guide your brand to where it should reach. The tasks and services involved in brand advisory will help to navigate the changing market landscape. 
Role of Brand Consultants
Now that you understand brand advisory or consulting, it is also important to comprehend their role. Brand consultants are the ones who set the process of brand advisory in motion. They begin by analysing the objectives and nature of the company and defining the audience. 
Every brand consultant is different, and their service may also differ. Some general services involved are:
Understanding the customer's point of view 

Generating competitive analysis 

Planning the market strategy, and much more. 
Other than these, they customise their consultancy per your brand's requirements. Hence, selecting an efficient brand consultant is necessary before you proceed with brand advisory. 
Benefits of Brand Consulting for Boosting Sales
Brand advisory or consulting helps your business in various ways to increase your sales, boosting your company's growth. The benefits of having a brand advisory include the following:
Brand Identification
The primary purpose of brand advisory and hiring a consultant is to analyse your brand. You will get all the hacks and tips to improve your brand image upon thorough analysis. 
Improving Customer Service
One of the things that can improve customers' perception is better customer service. To improve brand loyalty and exceed customer expectations, it's essential to improve active participation in the market. Thus, aiming towards growing your customer services and redressal facilities.
Boosts Digital Rankings
One of the tasks that a brand consultant will do for your business is to give you the solution to every brand-concerned challenge. That can be anything from improving keyword searching to boosting SEO ranking. They help you a long way through maximising your customer reach. 
Research and Development
Hiring brand consulting will immensely help your company's research and development department. Through their research, you can implement all the changes your organisation needs, thus, leading towards developments in your business that boost your profit and growth. 
Conclusion
Strategy consulting agencies thus play an essential model in the growth, development and success of your company. It helps your organisation in strengthening the weak aspects of your business. Not only that, but also strategising your strengths and weaknesses to make the best of your existing resources. However, to ascertain that you bring your business to its full potential, you must choose the brand consultant that meets your needs and understands your purpose.