10 Best New Mechanics Introduced In Final Fantasy 16
Final Fantasy 16 adds a lot of interesting new features to the series, and the following ten are among the best.
Final Fantasy has taken a long time to make any changes to how the game is played at its core. There was the change from 2D to 3D settings, the change from turn-based combat to "active turn-based combat," and now the full switch to 3rd-person action combat. The switch from CG to in-engine animations. Every step took a long time, but with Final Fantasy 16, it feels like the change is finally over.
Final Fantasy 16 is great because it doesn't get rid of everything that makes the series special. In the latest mainline game in the series, a lot of things that have been there for decades are still there. Even the things that Square Enix changed don't seem out of place. Even though the new game features in the latest version of the franchise seem to break with what has come before, they fit in so well that we wonder why they haven't been there from the start.
Difficulty-Altering Accessories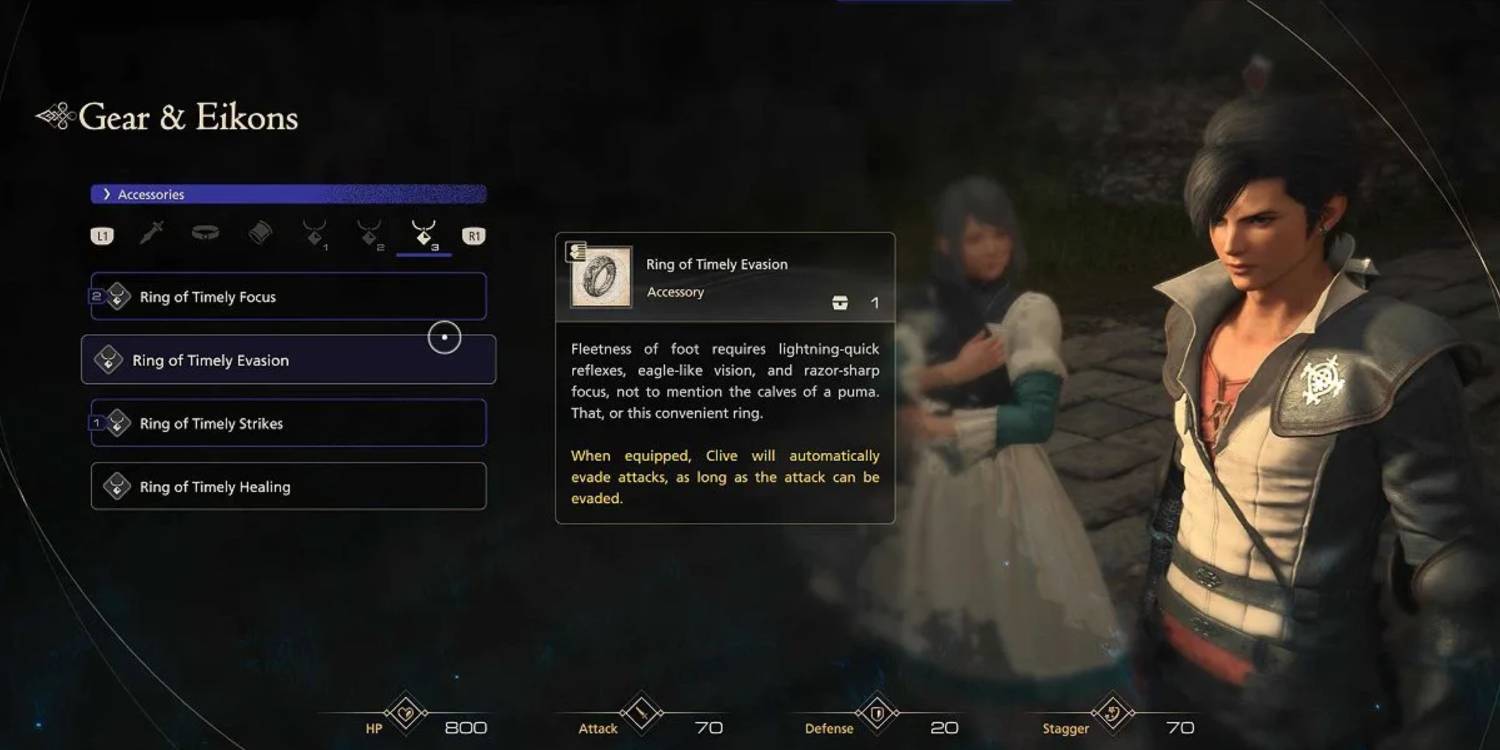 Instead of the usual difficulty levels, Final Fantasy 16 gives players two choices when they start a campaign: they can focus on gameplay or on the story. The only difference between the two choices is that in the story-focused mode, Clive will start the game with a bunch of accessories that make the game easier, like a health potion that automatically refills or a shield that blocks enemy attacks.
The nice thing about these items is that they will still be in your inventory even if you choose to play in action-focused mode instead of story-focused mode. If they find one part of the game too hard or just don't want to keep an eye on something like their life bar all the time, they can put on an accessory that takes care of that part of the game for them.
Active Time Lore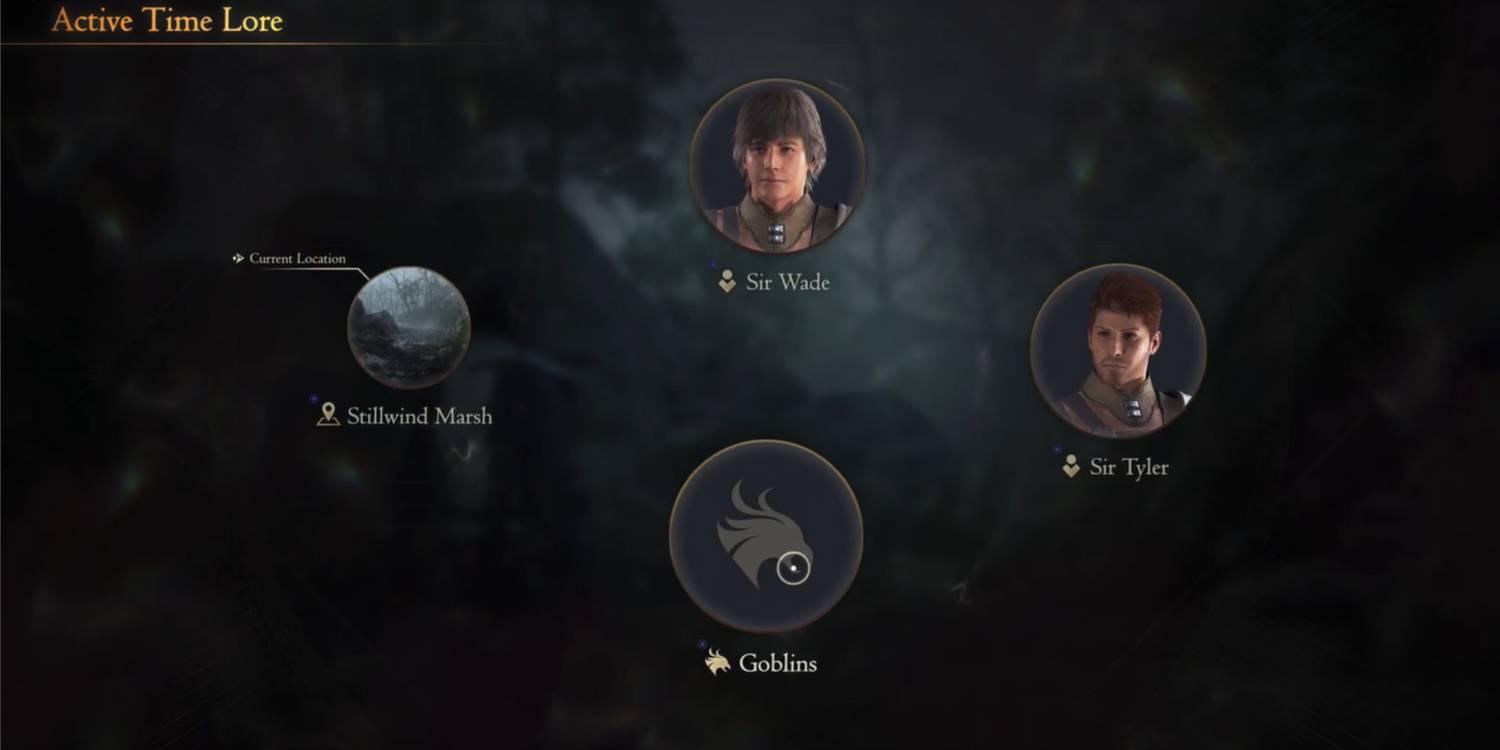 This feature doesn't just change things in the Final Fantasy series; it also changes how games are made in general. Players can hold down the DualSense touchpad at any time during a cutscene to bring up a menu with a list of all the people, settings, and world events that are important to the scene.
From there, players can go to any of the listed items and get a short but detailed explanation of how that item fits into the game's story, such as who a certain character is or what drives them, which kingdom rules over a certain part of the world, or how a historical battle fits into the game's lore. This tool is a game-changer for keeping track of long, complicated RPG stories, and it should become a staple of the genre in the future.
A Solo Adventure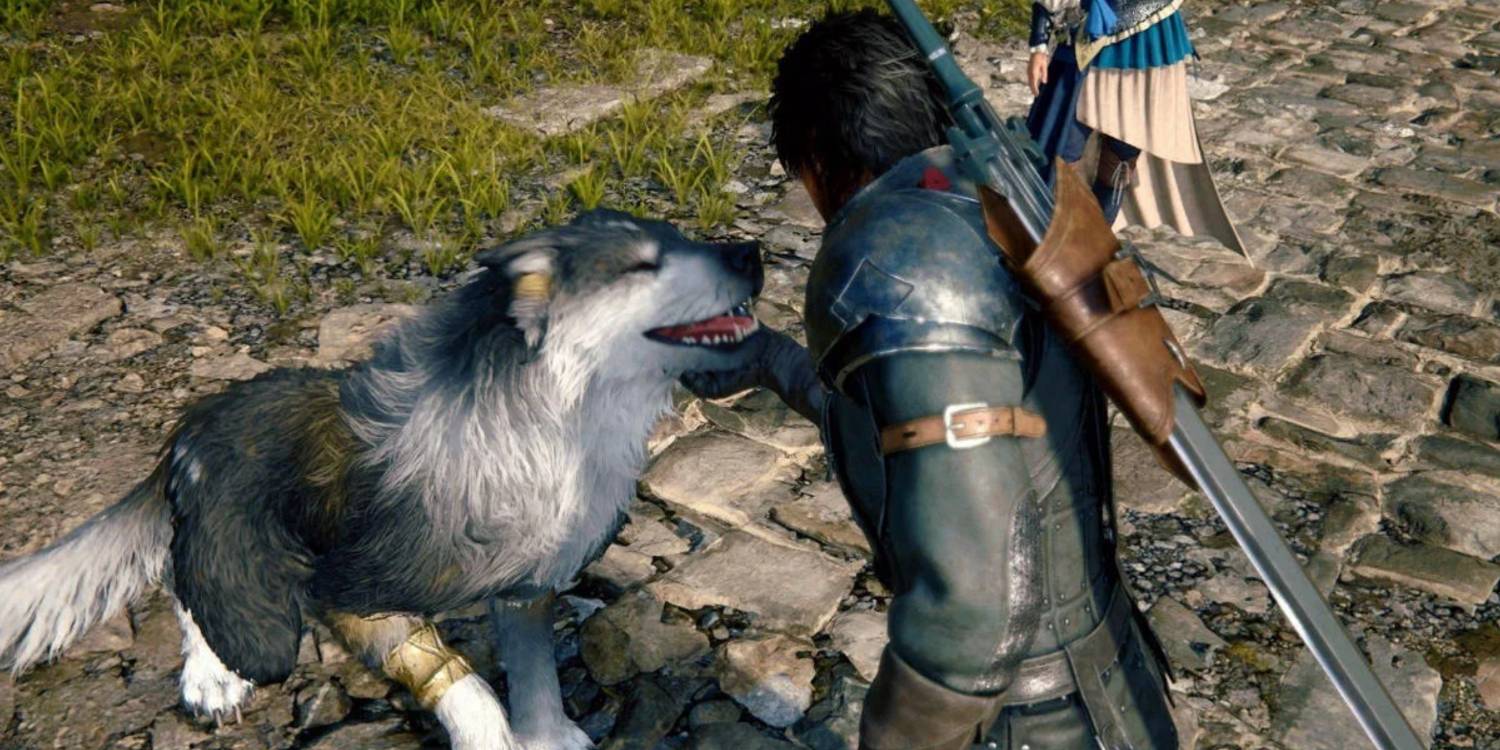 Most of the time, a Final Fantasy game comes with a large number of party members who travel with the main character. Most of the time, it's up to the player to switch out these characters to make the best party for whatever situation they're in.
The story of Clive is different. Even though his loyal dog Torgal will travel with him throughout the game, Clive does not have any other regular party members. Sometimes, one or two side characters will join him on a task, but the player won't be able to control them or tell them what to do. Aside from that, though, they're on their own.
Active Combat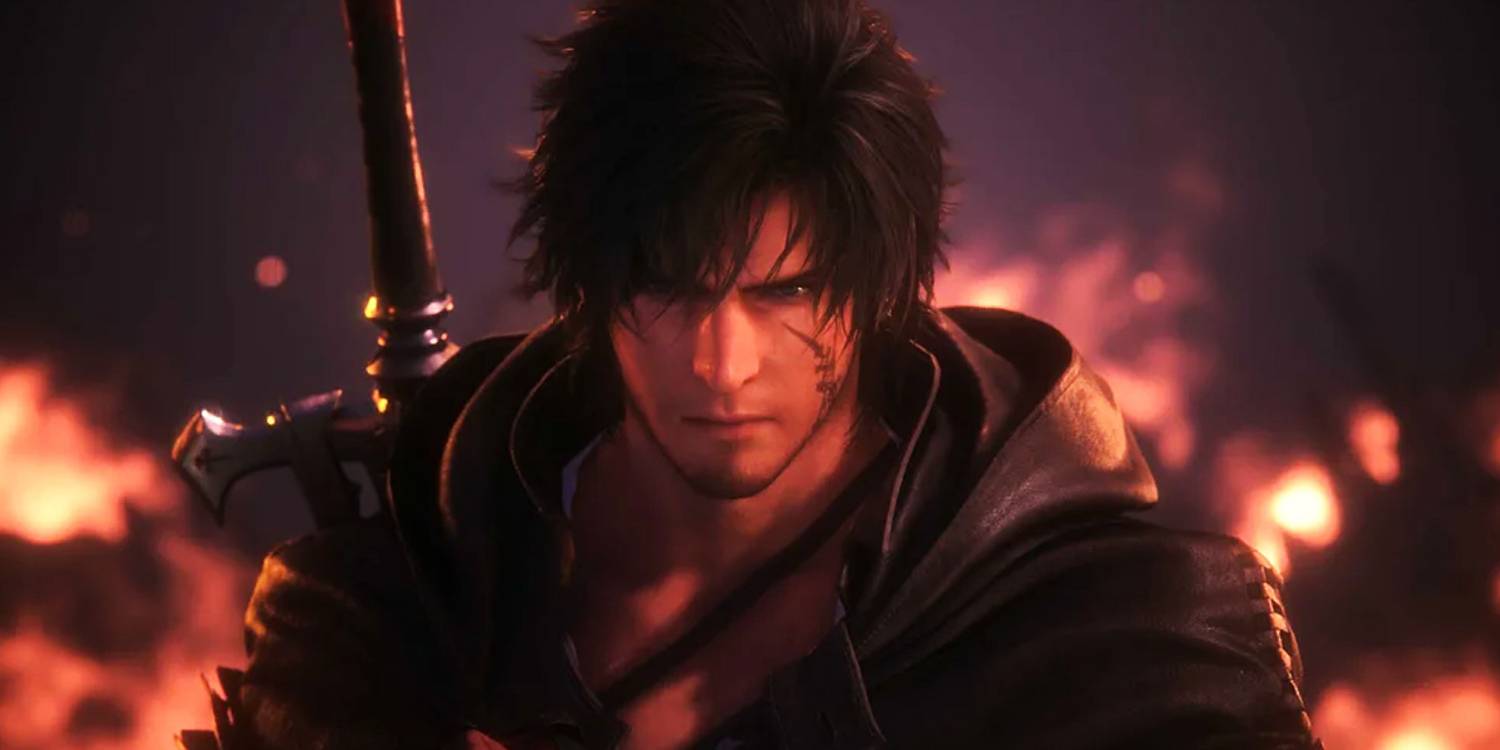 This idea has been tried out in the series before, both in Final Fantasy 15 and in Final Fantasy 7 Remake. However, the new fighting system is different from anything the series has seen before.
When the player hits a button, one of Clive's strikes happens. In the same way, spells like Fira no longer have to be chosen from a menu before they can be used. Instead, they are tied to their own button and can be used as often as needed. This makes them an important part of the fight, as Clive can use them in many different ways to make loops.
Parrying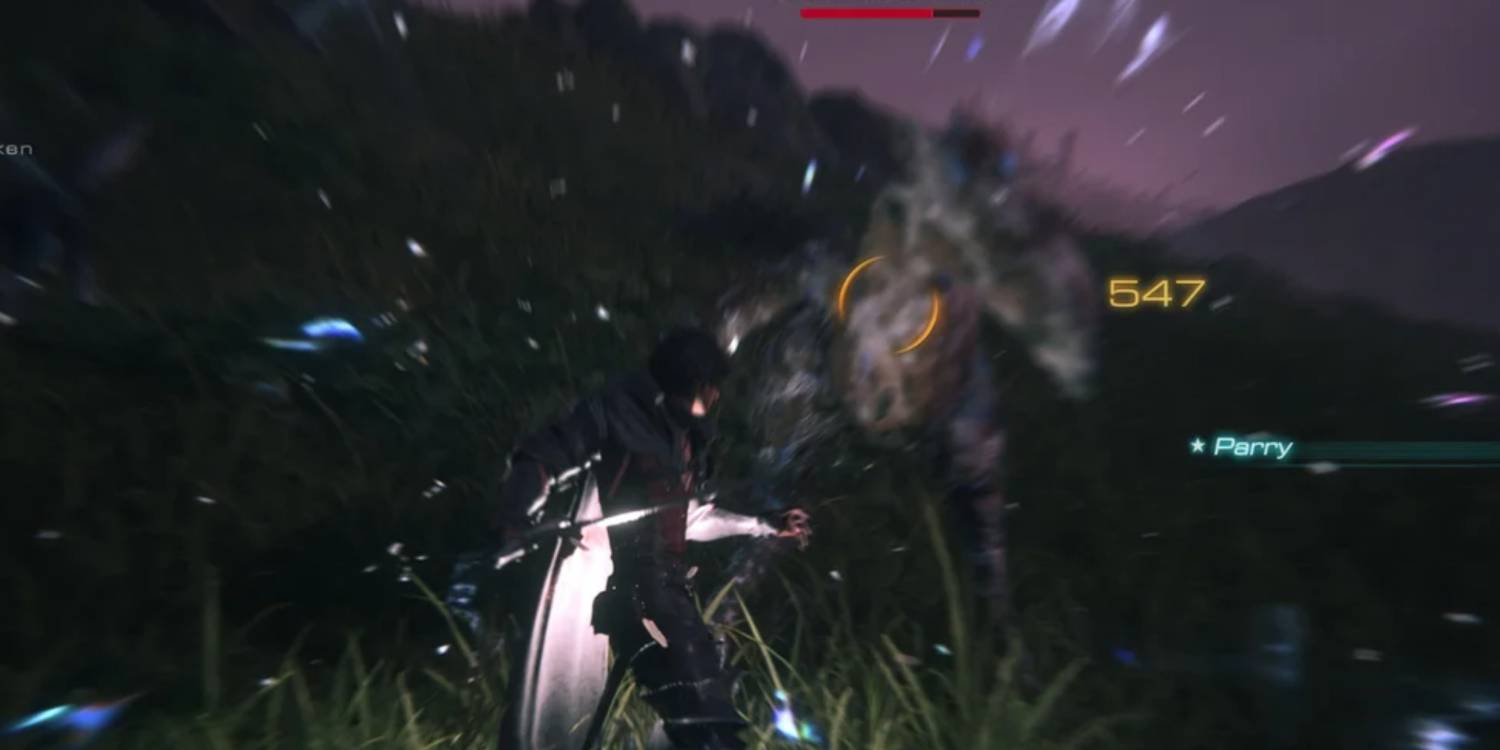 A parry system is something else that's new to battle in Final Fantasy 16. Now, the parry skill has been around since Final Fantasy 12, where it was a support skill that came with the Jade Collar. But the way the ability is used now gives the player a lot more freedom.
In the new version, parrying is tied to the player's ability to time their attack just as the enemy's attack is about to hit. If you do this successfully, time will slow down, giving you a chance to deal some heavy damage. The parry window is very small, so it will take practice to get it right every time, but when you do, it feels great.
Eikon Abilities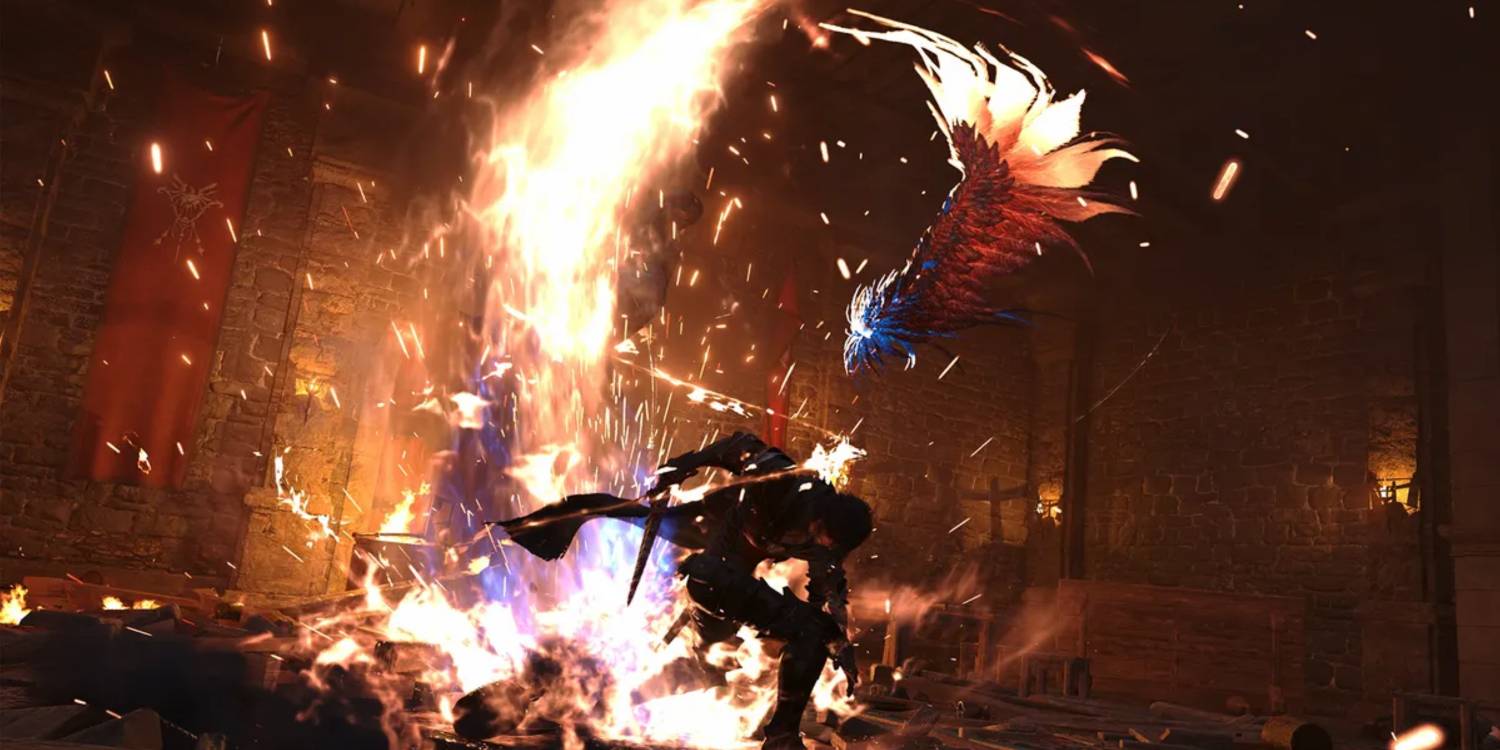 Eikons are what summons are called in Final Fantasy 16. Even though they have new names, Ifrit, Shiva, and other famous summons from the series are back in the latest game. The most important difference is not which calls the player can use, but how they use them.
Instead of using a menu to call up Eikons, players can put up to three of them on Clive at once. Then, players can use special Eikon skills that draw on the power of each Eikon they have equipped. Most of the time, Clive's special abilities are stronger than his normal attacks and are great for turning the tide of a fight in his favor.
Titanic Clashes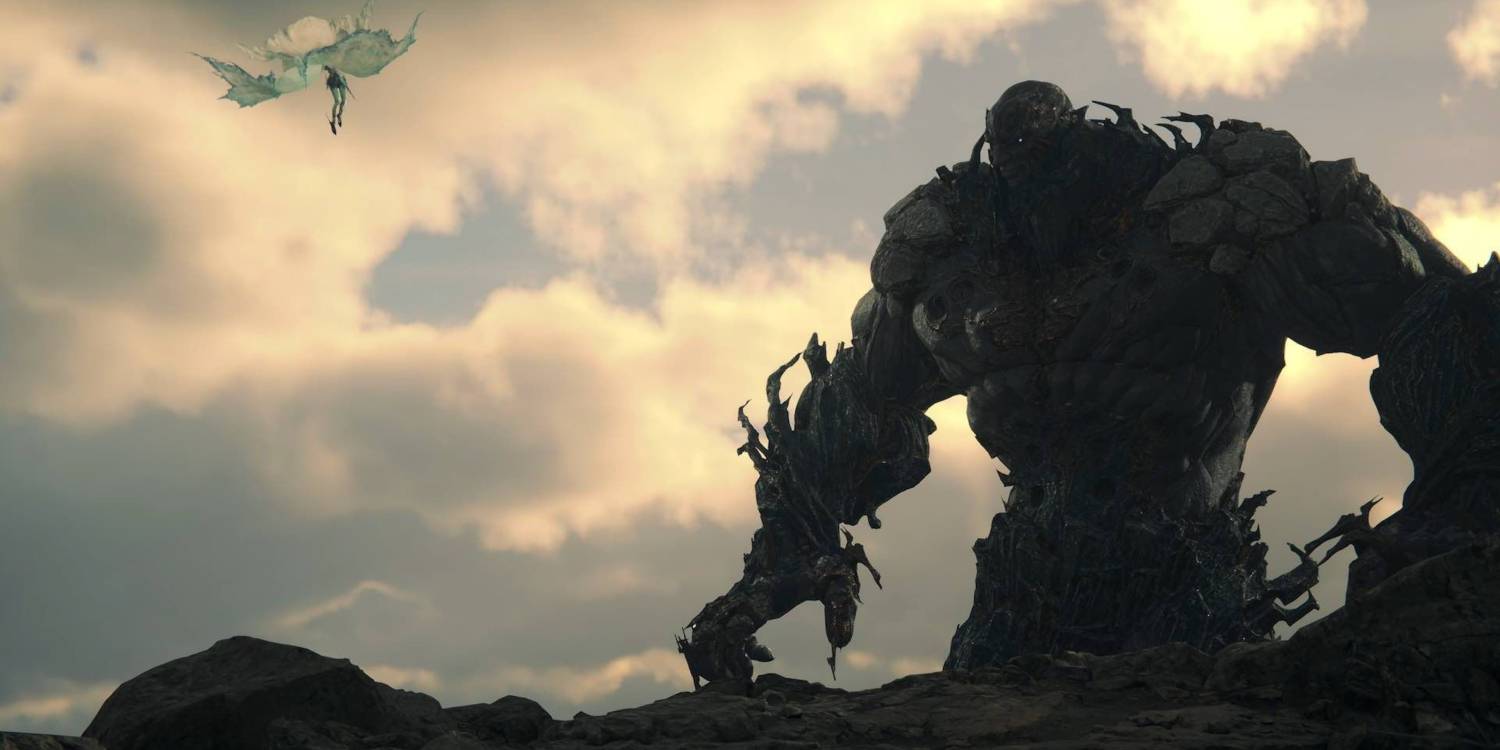 Because Eikons are what they are, players can't just call them into fight whenever they want. The Eikon's abilities are nice, but they can't fully replace calling the big creatures into fight and watching them wreck havoc. Titanic Clashes are a good thing.
These epic battles happen at certain points in the game's storyline. Two Eikons fight in jaw-dropping battles on a huge scale. Some are hand-to-hand fights, while others are duels in the air. Every Titanic Clash is different and uses a different set of rules, but they are all beautiful to look at and listen to when the music starts.
D-Pad Items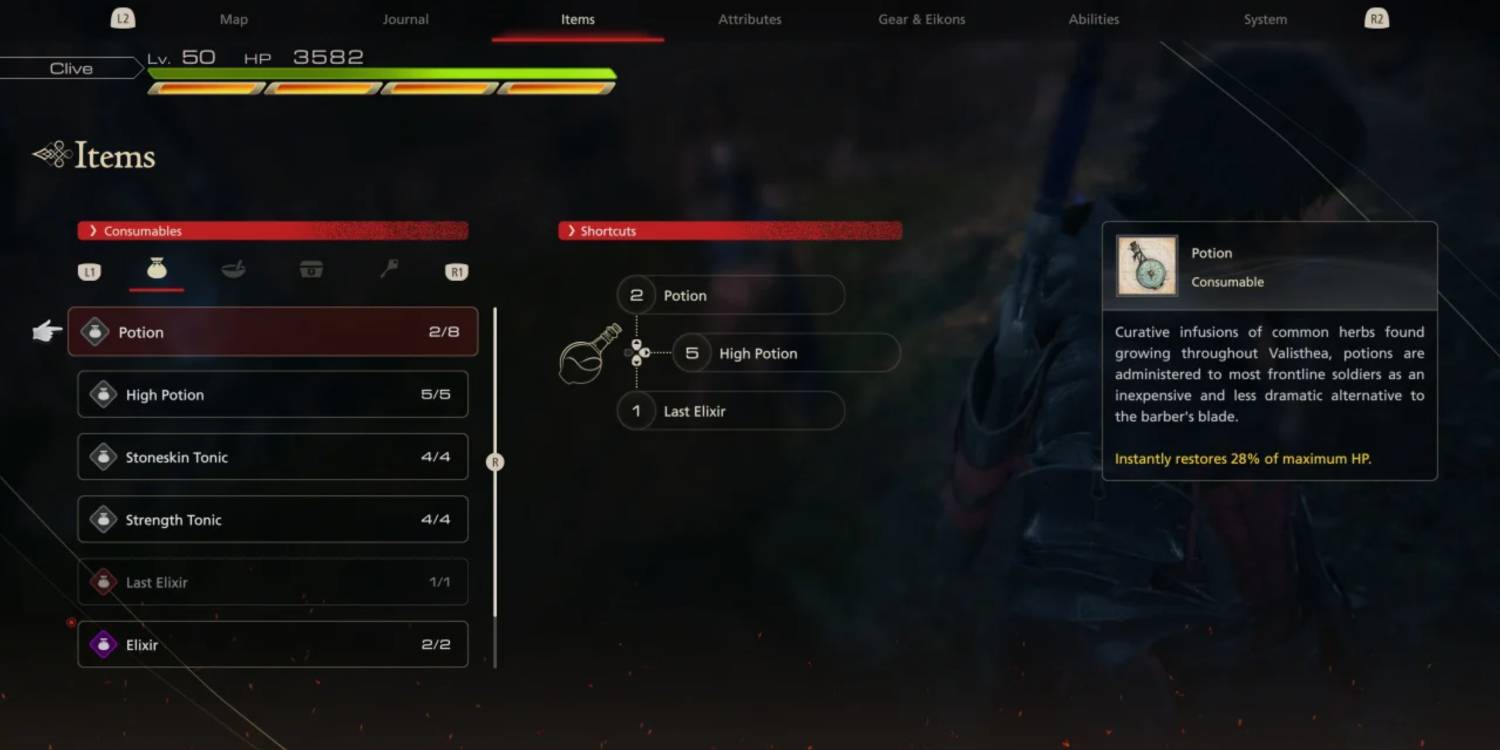 During battle in Final Fantasy 16, things are no longer stuck in a menu like spells and summons. Instead, Up, Right, and Down on the D-Pad are tied to the same three things. The person can change these bindings to fit their needs.
Players will start with Potions and High Potions bound to two of the three slots, but they can switch those out for any other things they are carrying by quickly going to their inventory. Then, with a quick press in the direction you chose, Clive will use that thing right away. It's a good upgrade that works well with the faster fighting system of Doodle Baseball.
Limit Break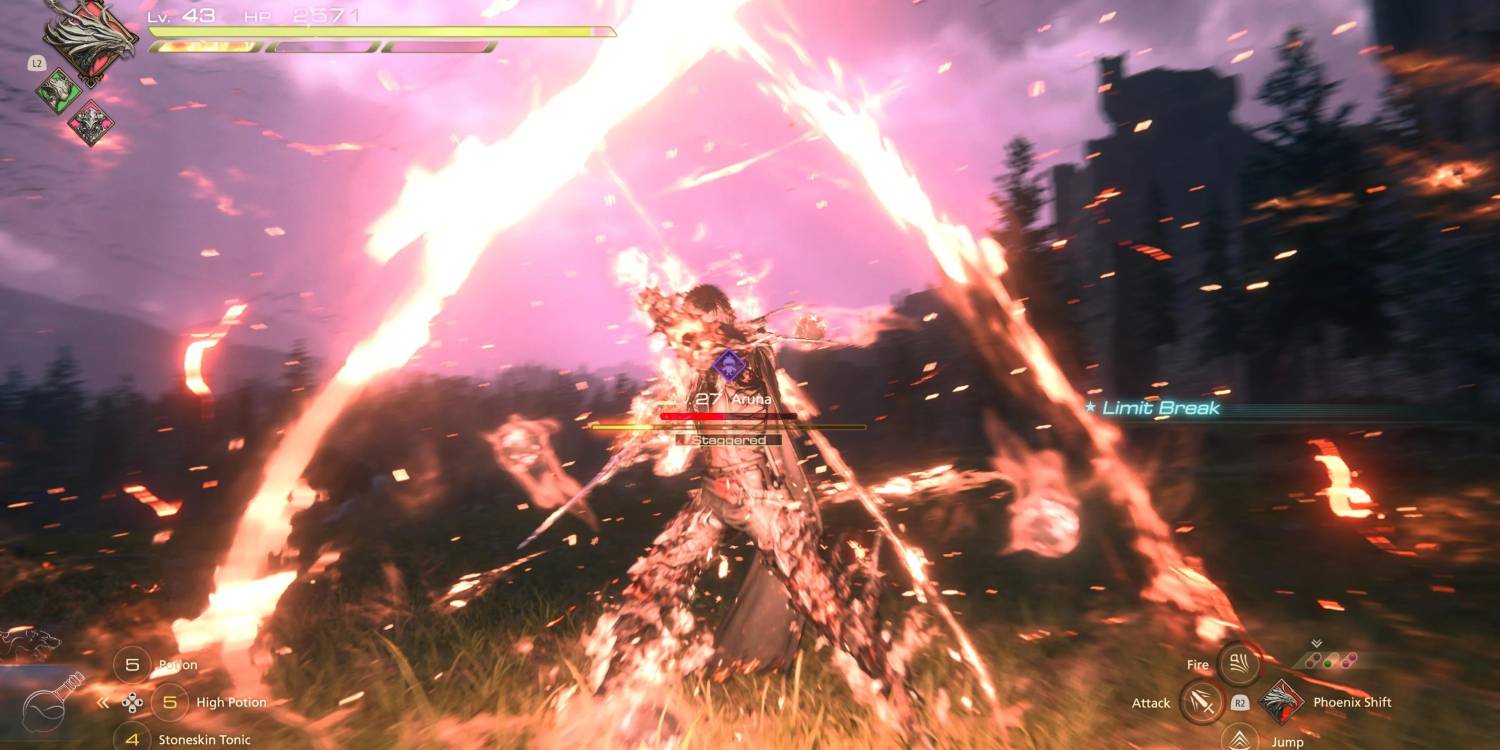 Like parrying, Clive's Limit Break is not an entirely new idea in the Final Fantasy world. But the way it is used is different. The new Limit Break doesn't depend on how much damage the player has taken like the old one did. Instead, it works like a powerful ability. Think of Kratos's Spartan Rage or Jin Sakai's Ghost Stance.
The HUD has a scale that controls Limit Breaks. To use it, players press L3 + R3 when the bar is full. The power makes Clive more useful in battle by letting him move faster and deal more damage. Limit Break lasts as long as the tank is full. It doesn't mean that you'll win, but it helps.
Final Fantasy Mode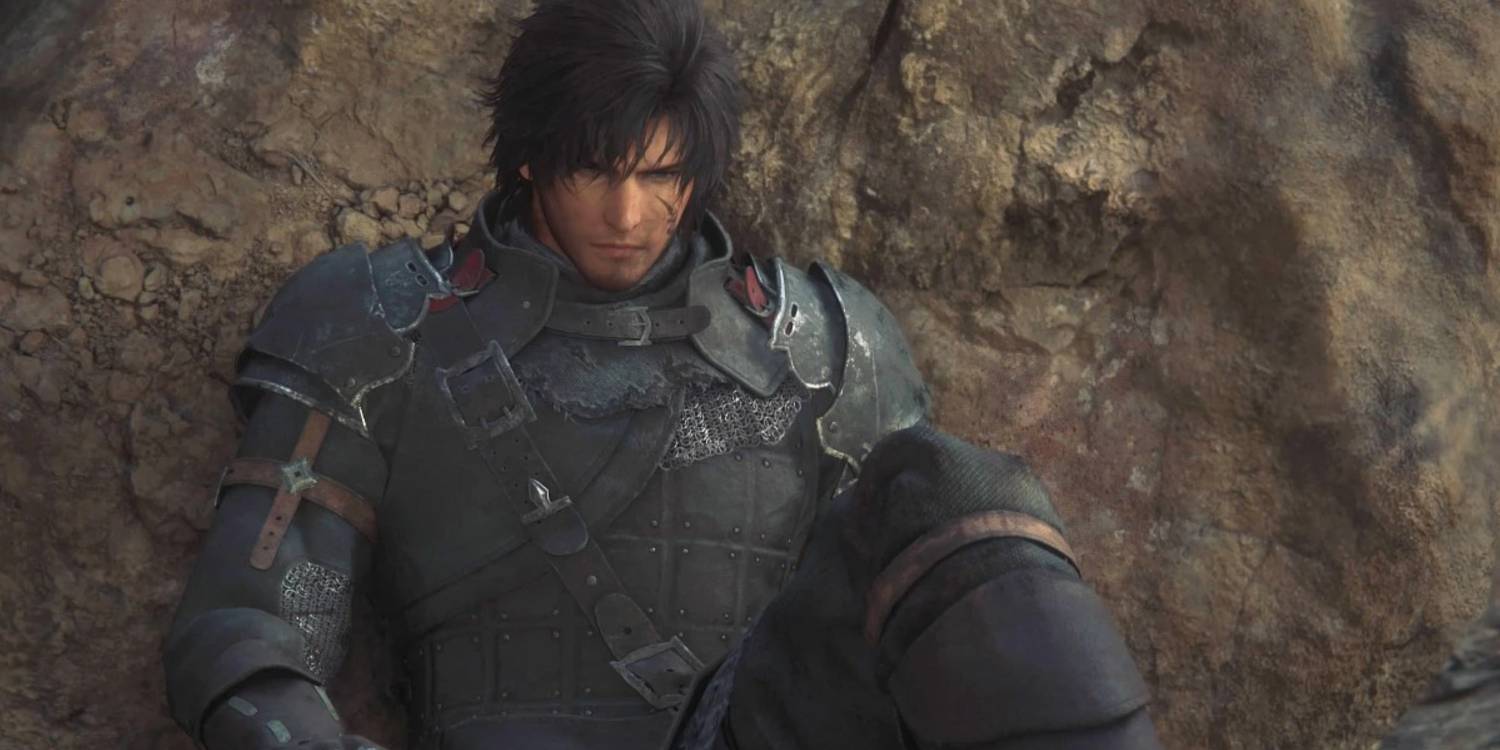 It was said earlier in this list that Final Fantasy 16 only has two difficulty levels, but that's not really true. When players first start the game, they can only choose between the first two options. However, once they've finished the story, they'll be able to choose Final Fantasy Mode as a third difficulty level.
Final Fantasy Mode is kind of like a "New Game+" for the game. The enemies will hit harder, have more health, and be a bigger threat than before. There are also some places where different enemies that are harder than before will appear earlier in the game than before. It's a task that only the most determined people can handle, but don't get me wrong, it's a good one.
Final Fantasy 16 came out on June 22, 2023. Right now, it's only available on PS5, but other platforms and PC versions are coming soon.